Singapore Gym Classes
Feel too shy to work out alone in public? Our group gym classes are the perfect solution for you!
When you're alone, it's easy to feel self-conscious and even lack the courage to perform certain moves for fear of being judged or laughed at. However, when you're doing the same moves with a group of people, it becomes encouraging and fun. Nothing will get you motivated more than working out in a friendly, non-judgmental group setting with a supportive trainer!At Contours Express, our gym and fitness classes are a favourite throughout Singapore. Our programs are designed by women for women, encouraging a positive, welcoming and fun environment. Each of our sessions is 30 minutes long, so you can easily fit a gym class into your busy day without feeling burnt out. You can even dash in and out during your lunch break from work.Here are some of the group gym classes we offer across Singapore: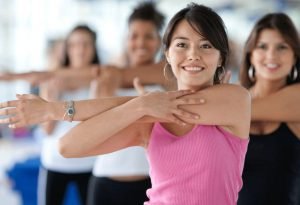 Zumba
Zumba is a fun calorie-burning aerobic exercise routine inspired by Latin dances. You'll be moving and grooving to Latin beats while burning excess calories and sweating it out. Let your inner dancer shine while combining elements of salsa, merengue, mambo and soca!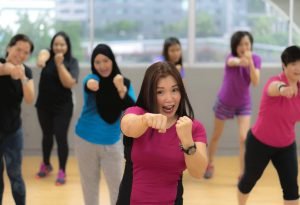 Piloxing
This unique exercise routine combines boxing, standing pilates and dance, and is perfect for strengthening muscles and improving posture! Piloxing is a vigorous cardiovascular workout that can burn up to 600 calories per session.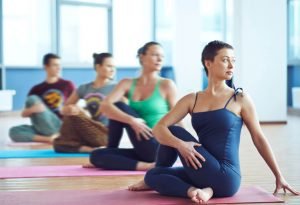 Yoga (No Meditation)
Yoga may look slow and gentle, but it's really a super effective way to increase flexibility, maintain a balanced metabolism and improve respiration, energy and vitality. Yoga also has proven de-stressing qualities that will help you relax and unwind from the pressures of life.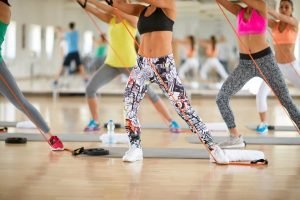 Motion Fit
Try our in-house fitness program that fuses aerobic exercise, resistance training and mobility workouts with resistance bands specifically tailored to women. Tone your physique the way you want while building strength, mobility, energy and balance all at once!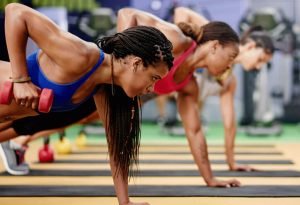 Functional Training
This form of exercise will train the movements you use in everyday life, helping to build agility, strength and flexibility. This is a perfect choice for those who are seeking a therapeutic form of exercise to regain full use of their bodies after illness or injury.
To find out more about Singapore's favourite women-only gym classes, get in touch with us today!